About Our Site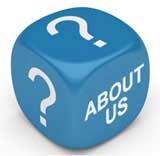 SharingAccommodation was formed to offer a unique reference point on sharing a flat, home, or jointly purchasing property.
Deciding whether to buy a property can be a tough decision and even tougher if you are thinking about buying with a friend or a family member.
SharingAccomodation has been created to offer helpful advice when deciding on whether to share a property.
You will need to make sure you are completely confident that sharing is for you, SharingAccomodation sets out all the pros and cons of sharing property.
It also discusses what happens if it all goes wrong and you have to sell the accommodation.
You may get on well with the person you intend to share with now but if in a few years time you fall out with them or one of you moves out you will need to know what to do.
Dividing a house between two or more people can be a tricky business, so it is important you know what you are getting into before moving in with somebody.
Coming from a neutral standpoint SharingAccomodation is designed to help you decide whether sharing a property is right for you.
A lot of the information you can get from mortgage lenders does not necessarily explain what happens if things go wrong when sharing.
SharingAccomodation tackles all the issues around sharing property to give you piece of mind that you have considered all your options.
Our concern was that there was no single UK resource for interesting features and practical advice on this subject.
Our features and articles are written by experts - who have experience, or a particular interest in this area.
Our Background
SharingAccommodation was founded by John Rowlinson, the founder of PtS.
John, through PtS, is involved in a number of ventures including software and property companies. A percentage of revenue from these activities goes towards funding SharingAccommodation and a number of similar sites.
Our focus is simply on having experts create the highest quality information possible that is widely read.

Related Articles in the 'Site Information' Category...