Moving Out of a Joint Property: a Case Study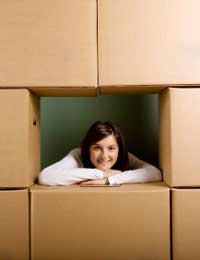 If you've bought a property with a friend and then had a fall out it can sometimes feel like you are the only one to go through a breakup with a friend. Case studies can help when it comes to looking at what other people have been through and how this can help you.
Sarah and Gemma were good friends and bought a house together for £180,000 three years ago. However over those three years they fell out and Sarah wished to either sell the property or for Gemma to buy her out.
Sarah could no longer stand to live with Gemma but she was not sure if she could force her to move out or sell up if she did not want to.
Legal Rights
When they signed up to live together they signed up as tenants in common and not joint tenants. If you sign up as joint tenants then you both own an equal share of the property and when one of you decides to leave the property they can legally put the property up for sale without the other person's permission. This option is normally popular with married couples or those that are committed for life.
"When we got our mortgage we signed up as tenants in common, not joint tenants. We were told this was the normal option for friends who are taking out a joint mortgage," explains Sarah.
It means that the two people on the mortgage both own a percentage of the property. In Gemma and Sarah's case they both owned 50% of the mortgage. Signing up as tenants in common means that if one of the owners wants to sell the property or move they need to have the other person's permission. This meant that Sarah was not able to force Gemma to sell the property and had no legal rights.
Looking At The Options
Sarah and Gemma both sat down and agreed they no longer wanted to live together. Gemma decided that she could not afford to buy the property from Sarah so they decided the only option would be to sell the property. Luckily they both owned an equal share so it would be easy to divide any profit from the property. If they had not jointly owned the house they would have needed to work out their share accordingly.
Sarah says: "Moving out worked out better than I thought it was, I was worried Gemma would be difficult and not agree to sell, but I think when you are in that situation you both know what needs to be done."
They were also fortunate that they had not taken out any extra loans secured against the property, if they had done this they would have also had to pay these off when they sold the property.
They found their property was quite easy to sell and they managed to sell it for £200,000. They still had a mortgage outstanding on the property so they needed to pay that off first as well as the legal costs of selling a property. They ended with around a £9,000 profit each.
Gemma says: "It worked out quite well for us in the end, but I would advise anybody who is taking out a joint mortgage to make sure they know what it is they are signing up to, so they can avoid any legal difficulties in the future."
It is important that before you sign up to a joint mortgage that you discuss with your solicitor what it is you are actually signing up for. Trying to get out of a joint mortgage can be tricky if the other person refuses to cooperate. Sarah was lucky because Gemma did not dispute selling the property. If she had of disputed it Sarah would have had to seek legal advice about her legals rights and try to find some way to get out of the contract which could have ending up costing her a lot of money in legal costs.
You might also like...