Deciding on a Mortgage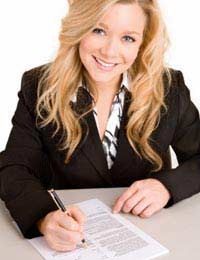 Taking on a mortgage is a huge commitment, and with several thousand mortgage packages available it can be difficult to even figure out which mortgages you qualify for much less which mortgages make the most sense for your situation. One way to navigate through all of the options is to first take stock of which types of packages make sense for you, then to read the fine print and discover which of those mortgages work with your lifestyle. When you're left with a narrow field, then it's time to sit down and talk business.
Mortgages That Make Sense
Today, many mortgage providers name their mortgages packages to attract a certain type of consumer. For example, 100% or No Deposit Mortgages are meant to attract people without a deposit to put down on their property. Similarly, First Time Buyers Mortgages are specifically designed for individuals who have never owned property before (usually these people will have a deposit) and Sharia-Compliant Mortgages are designed for Muslims who follow Sharia law. Mortgages for expatriates returning home, the self-employed, and even current homeowners looking to remortgage are also available. By determining your own situation you will be able to immediately narrow down your options in terms of mortgage packages.
Mortgages That Fit Your Lifestyle
Once you know which type of mortgage makes sense for your own situation it comes time to look at the terms of a mortgage and decide which fits your lifestyle the best. For example, if you have enough reserve savings to cover monthly mortgage repayments that fluctuate then a variable rate mortgage might be a good fit for you. If you do not, or you do not like the uncertainty of changing monthly repayments, then a fixed rate mortgage might be better for you. The length of a mortgage is another factor you'll want to consider. Are you looking for a bigger, longer mortgage or a smaller, shorter mortgage? Also, don't forget to look into extra payments. Are you hoping to make an extra payment or two each year to reduce the life of your mortgage? If so, be sure to investigate whether a mortgage will penalise you for this or if it is accepted as a matter of course.
Finding A Mortgage
Due to the sheer number of available mortgages in the UK it can be hard to decide where to start your mortgage search. For some it may be as easy as walking into their local bank branch, but shopping around is recommended to make sure that you get the best deal. Sites such as MoneySupermarket (www.moneysupermarket.co.uk) and MortgageSearcher (www.mortgagesearcher.co.uk) allow you to compare quotes from a number of different mortgage providers while MoneyMadeClear (www.moneymadeclear.fsa.gov.uk) offers no nonsense advice on calculating how much you can afford for a mortgage and how to compare the mainstream mortgage packages. Links to organisations that offer debt help are also available.
Deciding on a mortgage is a big step whether you're a first time buyer or a homeowner in need of extra funds. Do not take this decision lightly, but also do not let it consume all of your waking hours. Instead, use your common sense to narrow down the types of mortgages that best suit your situation and then read the terms and conditions to better decide which suits your lifestyle. Good luck!
You might also like...