Legal Considerations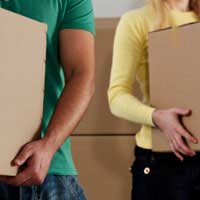 When you share accommodation there may be legal considerations for which you should be prepared. For the most part these considerations will not impact your everyday life, and indeed your own rules for sharing your home will be those that require the greater part of your attention. Yet understanding your legal rights and responsibilities from the start will help ensure that you do not run into any surprises down the road.
Legal Standing
Depending upon your living arrangement you, or your flatmate, may or may not have legal standing – that is, rights and responsibilities regarding the home. When flatmate's live together and have each signed a rental agreement then they are known as joint tenants. This means that each flatmate has as much legal right to stay in the property as the other, though it may be possible to get a court order to remove a joint tenant in some circumstances. If a flatmate's behaviour has become the problem then discussing the tenancy with the landlord may also be an option, but asking for an eviction for one flatmate while granting a new tenancy to the remaining flatmate may not go over as well.
Joint owners each have as much right to live in their property as the other if they are both named on the property deeds. Both joint owners must agree to a sale for it to legally go through. For some owners this may mean needing to go to county court for an order that either forces or postpones the sale of the home if it is believed that the other owner is attempting to accept an inappropriate offer. Some living arrangements may have been informal, that is that one flatmate was not listed on any documents. If this is the case then that individual may not have a legal right to stay on the property.
Legal Responsibilities
Along with the right to live in the home, legal standing means that joint tenants or owners will have certain responsibilities to the home as well. Joint tenants who have each signed a rental agreement are then both responsible for the terms of that agreement. Usually these terms involve paying the required rent and paying it on time, keeping the home to a certain standard and following any other lifestyle terms (for example, quiet hours, refraining from cooking odorous foods, etc.) that are listed. For joint owners the responsibilities may be similar, for example to pay the required mortgage payments on time and to follow the rules and guidelines of the local authorities. These and any other legal requirements of homeowners will likely be explained to the joint owners by the solicitor who handles the purchase of their home.
Legal considerations should not be frightening or frustrating for joint tenants or joint owners of a private home. Consulting with a legal expert will help to answer any questions or concerns regarding legal rights or responsibilities. However, these considerations should not change frequently and once a joint tenant or joint owner understands their rights and responsibilities they will need only keep abreast of any changes to their own specific situations. Keeping in touch with private legal professionals, a local legal aid board and the local council or other relevant authorities is probably the best way to make sure that these changes are known and understood.
You might also like...