Questions to Ask Potential Roommates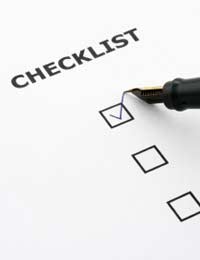 The first rule to remember when looking for a housemate is that everyone is different and you are not necessarily interviewing for a best friend, but somebody you can happily live with.
Before you start your interviewing process you should make a list of what type of roommate you are looking for, but remember to keep an open mind.
You are in control and it is your decision who you accept as a roommate. Although first impressions are sometimes wrong, they can also count for a lot, so you should start psychologically start your interviewing process from the first phone call or email you receive from your potential new housemate.
Making initial contact
You should put your interview hat on from the moment you place your advertisement for a new roommate. Write a list of questions to ask a potential roommate who phones or emails you to enquire.
These should include:
The person's age
When they can move in
Can they afford the rent?
What are they looking for?
It might sound obvious, but one of the first things you should ask a caller is what type of room/househare they are looking for. Don't go into a lot of detail, but it is worth repeating what your advertisement stated as people can misread or misinterpret what you have on offer. You should also ask when they can move in, as they might not be able to work to your timescale.
The First Interview Stage
The first interview stage is your chance to ask your potential housemate everything about themselves and tell them everything about you, remember it's a two way decision.
Some good questions to ask include:
Do you have a full-time job?
How long are you looking to rent for?
Do you have a girlfriend/boyfriend?
Are you a student?
What are you looking for in a housemate?
Have you lived in a houseshare before?
Why did you move on?
You should be careful not to give too much away in the first interview stage, you should listen politely take their contact details and say you will be in contact once you have finished interviewing everyone.
The Final Interview
After conducting initial interviews you should try and narrow it down to two or three final candidates. The final interview stage should be less formal and it is your chance you get to know a bit more about the person and whether you will be able to get on with them socially.
Some good questions include:
What do you do in your spare time?
Are you out a lot in the evenings?
What music do you like?
Will you have a lot of overnight guests?
What is your biggest annoyance?
How would your friends describe you?
Once you have carried out your final interviews you should sit down and make a checklist about everything that is good and bad about each candidate. It can be hard but try and look past the pleasantries of them at the interview but it is important to be critical.
Think about who suited your personality the most and who you could talk to. You will normally get a feeling that someone is right for you, so it is best to follow your instinct.
You might also like...