Tenants' Rights: Changes to Your Living Circumstances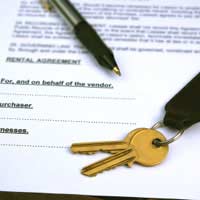 Tenants often have changes in their living situations during the course of a tenancy, and discussing these changes with both their landlords and the local authorities will help them understand both the tenant laws and tenant rights in their particular situations. For the most part tenants do not need to fear for their housing security when changes in their living circumstances occur, but investigating such matters will help them best understand their new entitlements and requirements under the law.
Transferring a Tenancy
Transferring a tenancy, or passing it to someone new in the event that a tenant no longer wishes to live in a particular home, is usually governed by the dictates of the landlord. Tenants who have signed private leases or rental agreements will need to check these documents to determine what their rights and responsibilities are regarding the transfer of a tenancy. For the most part tenancies transferred between individuals who have already lived together, such as spouses or partners, are more likely than between those who have not. Tenants who have signed Tenancy Agreements with the local council will likely be able to transfer a tenancy to a friend or family member who has lived with them continuously for a year. However, if the tenant was the recipient of a tenancy transfer then (s)he may not be able to make such an assignment again.
Welcoming More Tenants
Sometimes tenants want to welcome others to live with them in a home during the course of a tenancy. When this is because of a birth in the family or marriage most landlords and local councils will not have a problem with allowing such new family members to live in the property. However, if tenants want to welcome friends or other relatives to live with them this may not be acceptable under the current terms of rental agreements. Rarely will existing tenants be subject to evictions for asking if more tenants can join them, but if they simply allow new tenants to move in then they and/or the newer tenants may be asked to leave.
Accepting Pets
When tenants decided that they would like to welcome a pet to their home they will again need to check the terms of their rental agreements to determine what their renter rights are regarding animals in the home. Even if pets are allowed, tenants should remember that their security deposits often depending on them keeping the home in good condition and damage done by pets may endanger these deposits.
Death in the Family
Tenants who suffer from a death in the family will need to decide for themselves if they can continue the tenancy. If the tenancy was in the name of a loved one then tenants who had been living in the home with them will have a much stronger case for staying than relatives who want to move in following the death. If tenants can no longer pay the rent without the loved one then discussing their new circumstances with the local authorities may allow them to qualify for assistance.
When tenants have a change in their living circumstances they should check the terms of their rental agreements to see what they agreed to in such circumstances. Some properties, such as those with rent control, are highly desirable so tenants should be prepared to fight for what they believe they deserve if they feel that they are being short changed. In the event of circumstances beyond their control, such as rent increases or the death of a family member, tenants should discuss the changes with their landlords, local authorities and/or solicitors as needed.
You might also like...