Monetary Concerns for Flatmates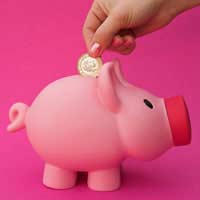 When you live with someone else there is always a certain element of trust that not only will you both be respectful of the other's personal life and possessions, but that you will each carry the weight of your own financial responsibilities as well. However, these responsibilities may only be legally enforceable if each flatmate has legal standing. If this is not the case or problems occur then monetary concerns can arise for flatmate's particularly regarding rent payments and utility payments. Flatmates facing monetary concerns should try to work out the problems between each other or seek mediation as a last resort.
Legal Rights and Responsibilities
When Flatmates live together and have each signed a rental agreement then they are known as joint tenants. This means that each flatmate has as much legal right to stay in the property as the other. This also means that each Flatmates has a legal responsibility to ensure that rent is paid and that it is paid on time and in the manner stipulated. However, if Flatmates have a more informal living arrangement, such as if one flatmate is not listed on any legal documents, then that individual may not have a legal right to reside in the home but will not likely have a legal responsibility to make sure that the rent is paid either.
Paying Rent on Time
Each joint tenant may be responsible for the full amount of rent due each week or month. This means that it is imperative that both Flatmates can trust each other to pay the amount of rent that each is responsible for (for example, whether it is split 50% each or some other percentage). It is also imperative that both Flatmates are able to produce their rent money on time, since paying rent late can put tenants into arrears which may require them to pay late fees or interest on their payments.
Paying Utilities
Paying utility charges is not usually so straight forward for Flatmates. To begin with, Flatmates will need to decide who will have their name on each bill. This means that ultimately only the named individual will responsible for paying that bill. Many Flatmates decide that utilities such as gas and electricity can be split down the middle since both Flatmates will use them, however things such as telephone charges or Internet connections may need to be separated if Flatmates will not be using them equally. For these utilities an itemised bill can be priceless for adding up what each flatmate owes.
Discussing Monetary Concerns
Flatmates who find themselves with monetary concerns should attempt to work these issues out in private. However, if Flatmates can not resolve their problems by themselves then mediation may be an option. If it is decided that professional help is needed then contacting a solicitor or visiting the UK Mediation Directory (www.interdial.org.uk) will help Flatmates determine which services they may need to help end their disputes.
Every set of Flatmates needs to be able to trust each other when it comes to monetary responsibilities, even if they enjoy an informal arrangement and one of them is not legally required to pay for something. Rent and utility payments are often particularly touchy subjects regarding monetary concerns, though discussing any problems and/or seeking mediation may be options for resolving these issues.
You might also like...