Agreeing on a Sale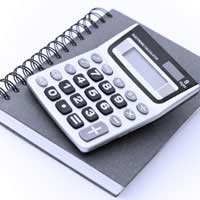 For joint owners, selling a home can be a hard task. To being with it is rare that both owners come to the conclusion that they want to sell at the exact same time so often there is one owner who is more enthusiastic about selling than the other. When it is agreed that put a home on the market, it can then also be difficult for joint owners to come to consensus on whether the home needs some improvements in order to make it sell more quickly. When a home does goes on the market, agreeing on which offer to select can also cause friction between joint owners. However, with a little bit of patience and some flexibility from both owners, agreeing on a sale needn't be an impossible task.
Time to Sell
For some joint owners, hearing the news that the other owner wants to sell their home comes as a complete surprise. Usually, however, there will be hints that each owner can look out for to determine if the other is getting antsy. Increasingly frequent discussions about the property market, greater interest in house hunting programmes or papers, talk about needing more space or their own place and/or consultations with estate agents are all clues that one owner is thinking about moving on. However, if both owners are named on the deeds then one can not force the other to sell. Instead, joint owners who find themselves at an impasse regarding the sale of their home may want to consider attending mediation sessions about this issue so that each gets the chance to have their say and rationally think through each other's arguments.
Home Improvements
Even if both owners are ready to sell there can be disagreements over whether or not home improvements should be completed in order to raise the asking price. For some joint owners it might be as easy as painting a few rooms, but others may feel that bigger projects such as room conversions or even additions may be in order. Both owners should think long and hard before taking on big projects. For one thing such projects may require planning permission if not certainly the help of professional tradesmen. This in itself is likely to greatly slow the time frame of the sale of the home. Bringing in an interior designer to help make the most of what is already there is one way that joint owners may be able to set their home off to its best advantage without having to spend a great deal of money or invest even more of their time and energy into the home they want to sell.
Accepting an Offer
Accepting an offer can be tricky for joint owners and there is the possibility of large arguments at this point in the sale process. Again, if both joint owners are named on a deed then they must both agree to a sale for it to legally go through. For some owners this may mean needing to go to county court for an order that either forces or postpones the sale of the home if it is believed that the other owner is attempting to accept an inappropriate offer (for example, one that is too low simply to sell the home quickly or one that is spot on in an attempt to delay the sale of the home). As this process may require legal counsel, joint owners should attempt to work through their differences on their own before getting others involved and costing themselves even more time and money.
Agreeing on a sale can be difficult, but it should not be impossible for joint owners. For further information on the legalities of selling a home, contact a local solicitor or legal aid board.
You might also like...