Ending a Living Arrangement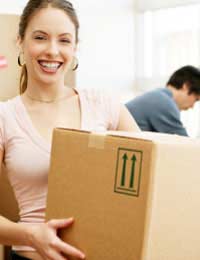 In most cases, when two individuals share an accommodation there will be come an end to their arrangement. Whether the split is amicable or turns nasty will depend upon the people involved, but there are some rights and responsibilities that all flatmates share when it comes to ending a living arrangement. The specifics will depend upon the type of living arrangement that was in effect.
Deciding to End a Living Arrangement
Deciding to end a living arrangement can mean considerable upheaval for those involved, so this decision should not be taken lightly. If a flatmate has become bothered by the other's behaviour, then sitting down to discuss options is always advisable before one or the other leaves the arrangement. If this is impossible, then the flatmate who is leaving, or who would like the other to leave, should ask for some private time to discuss their decision. Any documents pertaining to the living arrangement, such as rental agreements or house deeds, should be consulted and brought to this meeting so that both individuals understand what is, and is not, required of them concerning the end of their arrangement.
Ending a Joint Tenancy
When flatmates live together and have each signed a rental agreement then they are known as joint tenants. This means that each flatmate has as much legal right to stay in the property as the other. Though it may be possible to get a court order to remove a joint tenant this will likely carry monetary, time and even emotional costs. If a flatmate's behaviour has become the problem then discussing the tenancy with the landlord may also be an option. However, it can be hard to persuade a landlord to evict one tenant but to grant a new tenancy to the remaining tenant.
Ending a Joint Ownership
Much like joint tenants, joint owners each have as much right to live in their property as the other if they are both named on the property deeds. Both joint owners must agree to a sale for it to legally go through. For some owners this may mean needing to go to county court for an order that either forces or postpones the sale of the home if it is believed that the other owner is attempting to accept an inappropriate offer (for example, one that is too low simply to sell the home quickly or one that is spot on in an attempt to delay the sale of the home). As this process may require legal counsel, joint owners should attempt to work through their differences on their own before getting others involved and costing themselves even more time and money.
Ending an Informal Arrangement
Some living arrangements may have been informal, that is that one flatmate was not listed on any documents. If this is the case then that individual may not have a legal right to stay on the property. In general it is best to try to split amicably by offering to help the flatmate find a new home and/or move his or her possessions. However, if a flatmate is engaging in truly threatening behaviour, such as stealing from others, physically or sexually harassing others, verbally abusing others or engaging in lewd or violent acts then the remaining flatmate has no choice - (s)he must call the police.
Ending a living arrangement can be hard, but it isn't impossible. For further information on a particular situation contact a solicitor or local legal aid board.
You might also like...