Finance: Unexpected Emergencies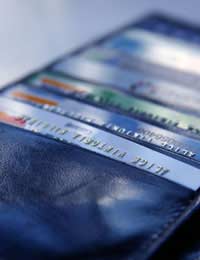 Saving for an emergency can be hard, but anyone sharing accommodation should always keep a little bit of money in reserve in case something comes up. An emergency can take many forms, from a piece of furniture broken during a party to a kitchen fire that leaves you needing entirely new equipment. Having a savings will help off-set the costs that accompany an emergency, so as soon as you can it is important to budget and put a little money aside each month. However, there are other ways to deal with unexpected emergencies if flatmates do not have any sort of savings for this situation. Using credit cards, taking a loan from a loved one or getting a bank loan can also help cover the costs of an emergency.
Using Credit Cards
Credit cards carry a high interest rate so financial experts always advise people that if they plan to use them they must pay off as much as they can afford each month. If this doesn't happen then people get caught in the web of only paying off the interest on the card and never really making a dent in the balance carried. If you want to learn more about your particular credit card, call your bank or the lending company to discuss the finer details. Or, sign up for a short course in personal finance to learn more about how to budget, how to save and what the best options are if you need to borrow.
Taking a Loan from a Loved On
Funds may be running low for you at the time of an unexpected emergency, but this may not be true of all of your friends and relatives. If you need money fast then asking a loved one for a loan may be the answer, but you need to be confident that you can arrange fair terms for everyone involved. Look around to find out what type of interest rates are offered on personal loans so that you can be sure that neither of you asks for wildly inappropriate conditions. Of course, some loved ones may offer a loan without interest. If this is the case, make sure that you find out if there are any non-monetary terms attached to the loan that you'll need to keep in mind.
Getting a Bank Loan
When unexpected emergencies arise, getting a bank loan may be the only way to raise significant amounts of money if you do not have a savings that can be used immediately. Funds from a bank loan usually take at least a few days to access and there is a formal application process by which you will be reviewed and either approved or denied. Generally people apply for a bank loan from the bank at which they hold accounts, so if you and your flatmate do not yet have accounts anywhere then this avenue may not be accessible to you.
No matter how you finance an unexpected emergency, when you share an accommodation both you and your flatmate(s) need to be sure about who is paying for what, and how. If you have never discussed personal finance before then it could come as a shock to one of you regarding what type of fund is available, or not available, to the other. However, even if one person can cover the cost of the emergency this does not mean that that person is automatically responsible for the emergency fund. Instead, flatmates should discuss how best to finance what is needed and how to settle up when the crisis has been taken care of.
You might also like...