Furniture Budget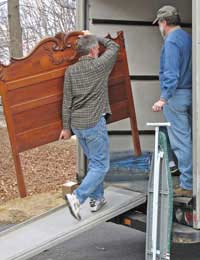 Very often when flatmates first begin to live together they realise that they may need more furniture. For some flatmates this may be obvious, such as when the rent an unfurnished house or apartment, but for others it may become more obvious as time goes by, such as after having in multiple sets of guests and realising that there is not enough seating in the living room. Whatever the reason, when flatmates decide to invest in furniture it is best to draw up a list of the items, including accessories and electronics, that are desired. Some of these items may be able to be purchased second hand to save money.
Furniture
There are certain items of furniture that most homes need regardless of the decorating scheme or furniture budget. Beds and wardrobes for each bedroom, couches, chairs and coffee tables for the living areas, a kitchen or dining room table with chairs and lights or lamps in each room would be considered the bear necessities. Extra pieces of furniture, such as entertainment stations, bookshelves, bedside lockers and even storage solutions like baskets, chests and trunks, may not be completely necessary but will help make a home more comfortable and organised.
Accessories
If a furniture budget has extra room then some accessories might be nice to help make a home feel more pulled together. Ornaments like picture frames, candles and vases are often a nice touch, as are live plants or flowers. Throw pillows for couches and chairs, blankets for living areas, rugs and curtains all help warm up rooms and make them more inviting. In the kitchen, electric appliances and sets of utensils, pots and pans and dishes help to complete a home. Even if you are a total novice when it comes to furnishing and decorating, scouring a few interior design magazines or websites should give you an idea of what works and what doesn't.
Electronics
Electronics are not generally considered furniture, however most homes have entertainment options such as a television, DVD player, stereo and possibly even a games console. Purchasing these items on a budget can be tricky because they are usually at a larger cost and are not strictly necessary for day to day living. However, for homes that are desperately seeking electronics on a budget, looking for second hand goods may be a wallet-friendly option.
Second Hand Goods
Some people shudder at the thought of picking up furniture, accessories or electronics at car boot sales, flea markets or charity shops and if these people have an unlimited amount of money to spend they they're in luck, they'll never need to go near these outlets. But for people with a finite budget, looking at second hand goods can be a great way to stretch the available cash. Some goods can also be found online at sites such as Craigslist (www.craigslist.org), Gumtree (www.gumtree.com) and Freecycle (www.freecycle.org). Check advertisements in local papers, church bulletins and on community notice-boards can also net some nice stuff at a noticeable discount.
Regardless of the actual amount of money that is available in a furniture budget, some items will need to be bought. Furniture, accessories and electronics are all items that are commonly needed when flatmates begin to live together. To defray costs, choosing second hand goods may be an option. Good luck!
You might also like...