Household Upkeep Budget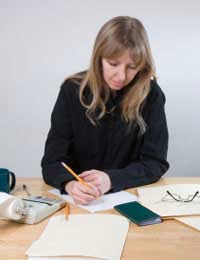 Whether you have the resources to hire someone to come in and take care of all your domestic needs or you need to budget for the supplies, and time, it will take you to keep your home clean and safe, creating a household upkeep budget is a good way of anticipating the regular investments you'll make in your home. While everyone's budget will differ monetarily, there are some areas that most home owners or tenants will want to consider when it comes to household upkeep, including cleaning, maintenance and improvements.
Cleaning
Though it's not very glamorous, cleaning is the best way to ensure that a household is well kept. This means that cleaning should occur consistently, not be saved for a giant spring clean each year. Cleaning supplies are not particularly expensive, though they may cost more if you prefer all-natural, organic supplies or if you like to have specific supplies for each room of the home. In general most households require a vacuum, broom, mop and bucket, dish liquid, floor cleaner, bathroom cleansers, kitchen cleaner and all purpose cleaner. While how often you clean will be up to you, but bathrooms should be cleaned daily, inhabited rooms once per week and windows and floors done at least every other week. Though the world won't stop turning if this does not occur, it's better to err on the side of being too clean rather than not clean enough.
Maintenance
If you are a tenant you may not have as much responsibility to the maintenance of your home as you do the cleanliness of your home, but it will still likely be your responsibility to let your landlord know when maintenance is needed. General maintenance would include keeping the garden in good order, making sure that all appliances and utilities are in working order and keeping an eye on the general state of the home. For home owners, these areas may need their own budget or emergency fund in case repairs are needed. The gardening budget, however, should be a consistent allotment of money since the garden will consistently need care and attention. This will never be a surprise investment, though how much you care to spend on your garden will of course be up to you.
Improvements
Finally, home improvements will likely require a special budget since they can add to the value of a home and therefore be considered a specific type of household upkeep. Improvements may include budgeting for new furniture or textiles, carpets or curtains, paint or wallpaper or even adding a new room or bathroom to the home. Generally these improvements will only be undertaken by home owners, though tenants may be able to clear it with a landlord if they are desperate to make their mark on their rented home. Home improvements will not likely need a consistent budget – that is, you will not likely be replacing a carpet or putting up new wallpaper every year – but they will probably be consistent enough that a small fund could be set aside for them at all times.
Creating a household upkeep budget is a good way to track your home related expenses. Though the amount of money each home owner or tenant allocates will be different, cleaning, maintenance and improvement budgets should all be taken into account.
You might also like...