Advertising for a Flatmate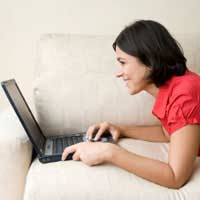 If you're lucky enough to be advertising for a flatmate then congratulations! You are in the enviable position of being able to select the person you will be sharing your home with rather than having to settle for whoever will take you. However, with this relative position of power comes some responsibility. If you select the wrong flatmate you will have no one to blame but yourself. To get your search started out right, follow these easy tips for advertising for a flatmate.
Advertise for What You Want
Advertising for a flatmate is most efficient if you can narrow down what you are looking for in a candidate. Before you write your ad think about your ideal flatmate. What gender is the person? How old is this person? What is this person's professional status? Is this person a smoker or non-smoke? Does this person keep traditional hours or non-traditional hours? Is this person solitary or social? And of course, are you looking for one person or several new flatmates? Putting all of this information in your ad will help weed out unsuitable candidates before they even apply.
Advertise for What You Need
There are obviously going to be some things that you can not compromise on, and this information must be included in your ad. State the amount of weekly or monthly rent that will be due and any other costs that a candidate may need to cover (for example, utilities or management fees). Also include the date on which rent and other fees are due and the date on which a new flatmate could move in. Again, allowing candidates to determine if they will not be able to afford to be your flatmate will help make your search more efficient as those that can not meet your needs will never need to approach you. If there will be a mass viewing time make this clear in your ad so that you are also not disturbed by those simply contacting you to inquire about appointment times.
Advertise Who You Are
How much detail to give about your identity is tricky when it comes to advertising for a flatmate. There is no need to give out superfluous information about yourself, but you will need to include enough contact information that candidates can get in touch and have a reasonable idea of what to expect of you. A vague phrase such as "Student seeking…" or "Professional man seeking…" should be more than enough to let others know who you are. Also be sure to include the contact mobile number or email to which candidates can reply, and if you would like to list your name don't feel obligated to include a surname.
Advertise Where You Know
There are a variety of outlets that accept ads for flatmates around the UK, but remember that where you post an ad will influence who reads it and therefore the type of candidates that may apply. Nearby notice boards and local papers are good ideas if you hope to attract a flatmate from your local area. If you want to cast the widest net possible then placing it on an Internet board such as Gumtree (www.gumtree.com) or Craigslist (www.craigslist.org) or in regional or national papers would be better. Similarly, if you are looking for individuals with a healthy lifestyle then posting a notice at a gym might smart, whereas posting your ad at the local library might be better if you are looking for more literary types. Good luck!
You might also like...